Contact
Institute for sports science,
Bergische Universität Wuppertal
Faculty of human and social sciences

Gebäude I.14
Fuhlrottstraße 10
42119 Wuppertal

Tel. 0202-439-2009
Fax. 0202-439-3745

E-mail:
seksport{at}uni-wuppertal.de
Secretary - Opening hours
Mo. - Do. 09.00 bis 11.30 Uhr
Fr. 09.00 - 11.00 Uhr
Sports science - Bergische Universität Wuppertal
Welcome...
…to the web pages of the institute for sports science of the University of Wuppertal.
With the help of our web sites we want to give you an overview over the many important aspects of sports science at the University of Wuppertal. We hope that we will succeed in that and always welcome feedback about our web pages, so that we can enlarge and improve our offer continuously.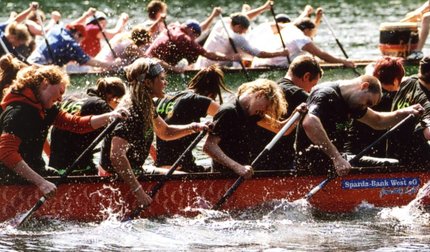 Work Domains and Working Areas in Doctrine/Teaching and Research
The institute for sports science divides into two work domains and seven working areas:
Work Domain 1: (medical and natural-scientific domain)
(Spokesman: Prof. Dr. J. Freiwald - Deputy Spokesman: Prof. Dr. Dr. Th. Hilberg)
in the professorship of sports medicine, health promotion through exercise and sports in the domains of prevention, rehabilitation and health in sports for active people concerning competitive sports or recreational sports form the main image. Therapy strategies for prevention of conditions in the cardiovascular and the muscular area are developed.
Management: Prof. Dr. Dr. Th. Hilberg
Staff: PD Dr. U. Wehmeier, Dr. Susanne Cremer, Corrina Duggen, Dr. T. Hagedorn, Dr. C. N. Nguyen, S. Krüger, Holger Stephan, Waltraud Hilberg, Dennis Lieverkus (WHF), Julia Winter (WHK), Marie Herzig (WHK)
Work Domain 2 (educational and social sciences)
(Spokesman: Prof. Dr. J. Frohn - Deputy Spokesman: AD M. Fahlenbock)
For questions, ideas or encouragements regarding the homepage of the institute of sports science, please contact Dr. Peter Wastl.
zuletzt bearbeitet am: 06.05.2021